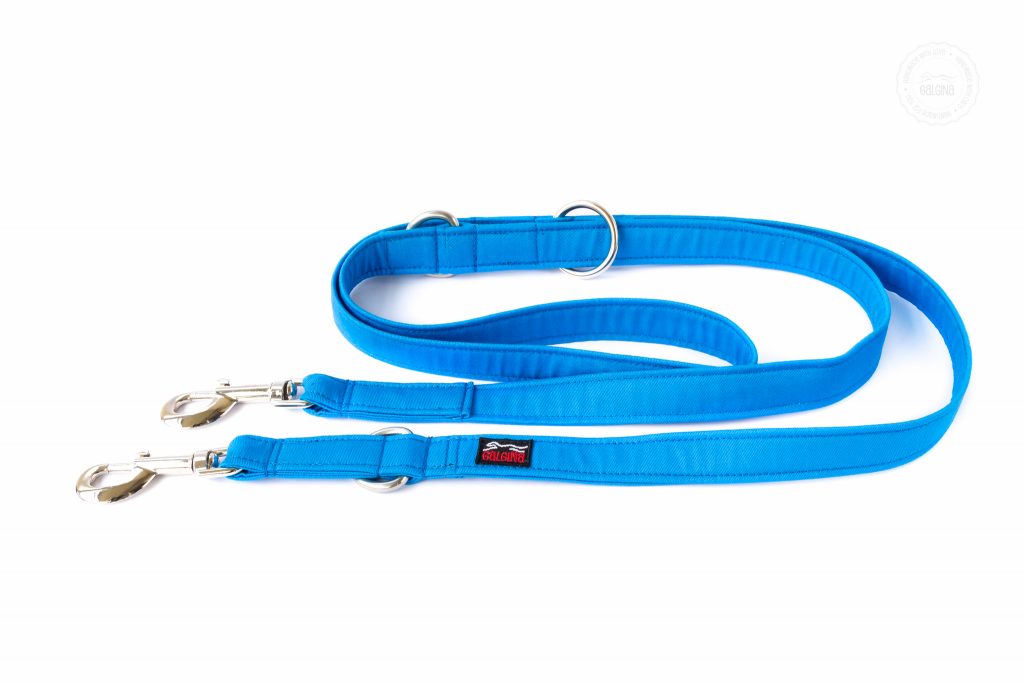 POS 39 – Blue leash, ready to ship
Multipurpose leash, width 2,5 cm, length from snap hook to snap hook is 2 m. It is fully wrapped in blue cotton fabric in strong twill weave. You can set three different leash lengths with three welded rings. The first and the last one are made of stainless steel and the middle ring is metal. 1 piece available, shown on the photo.
Price: 23 EUR + postage
---
Simple softshell leash, red, ready to ship
Width: 2,5 cm
The leash is wrapped in durable softshell, that creates soft, comfortable and good grip. It is compact and does not twist in a spiral. 2 softshell junctions are protected with decorative trim. Furry side of a softshell is slightly seen on a lengthwise seam which can not be avoided. We recommend washing in a washing machine at low temperatures. 1 piece available, shown on the photo.
Price: 18 EUR + postage