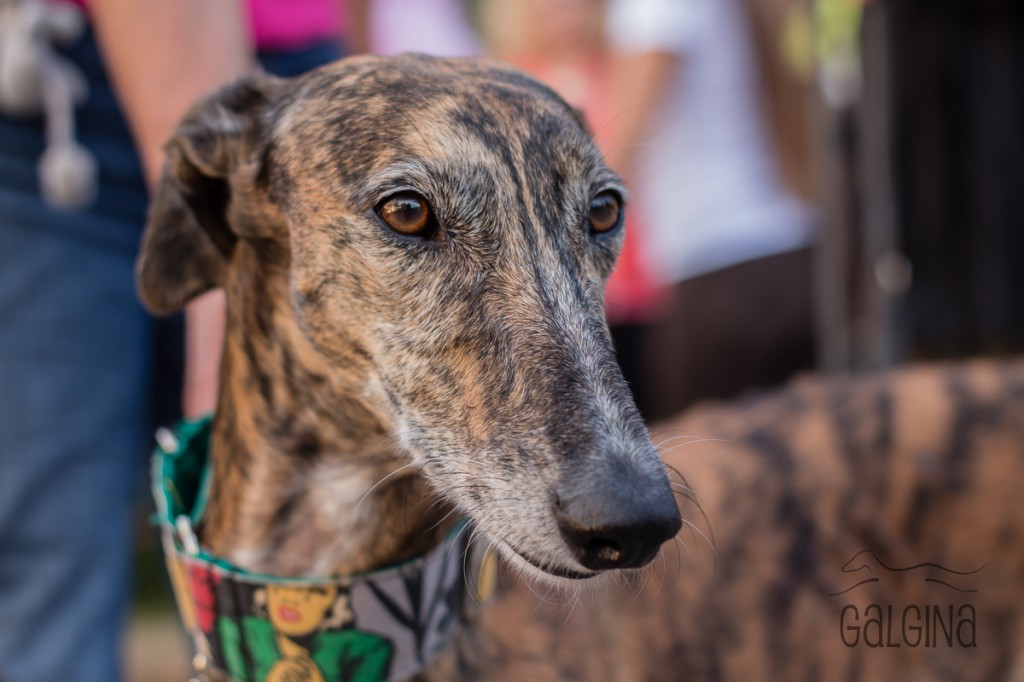 It's no surprise my tiny business started as a hobby. It all began in the year 2011 with a beautiful brindle Spanish girl Olaya, as she needed some proper gear in her new life. Fabric collars or collars for sighthounds for that matter were not well known in Slovenia, so this was totally new to me. Soon, I realized that it was actually possible to make them, and I was astonished by how many people wanted them for their hounds too, so the challenge was accepted.
In no time, I became aware of how much I love seeing my collars on dogs all around the world, and so spontaneously the brand Galgina was born. Working with fabrics inspired me, and I felt good creating something useful, sourcing materials, and exploring the world of handcrafting. Finding a balance between beauty and functionality was hard, but I was determined to achieve a good quality product without sacrificing its good look. Of course without the help of my mom, the best person in the world, and without my partner, Galgina would never stand a chance to turn into a business.
After more than 10 years of experience, I'm quite happy with how brand Galgina is evolving, slowly but surely. It is now especially well-known for wider martingale collars that are fashionable, safe, and reliable. So many people now have a favorite collar brand that is a big part of me. Words can't describe how much that means to me, I adore seeing how Galgina's creations come to life with usage. Happy customers are the best reward I can get for my work, and this kind of success is what I'm always aiming for.
Galgina's designs are made using only vegan materials. I'm constantly on the path of finding and testing new, more substantial materials, and I'm trying to do my best to co-create a better world. I'm focusing on giving handmade work the reputation it deserves. I hope that more individual approach will move us away from mass production, mindless consumption, and everything bad that an increasingly fast lifestyle brings.
I am grateful to all of you who support small makers in any way and feel the dedication, care, love, and knowledge that go into handmade products.
Thank you for choosing Galgina!
Simona